Transportation Products
Established brands and essential products that enhance the transportation markets ability to deliver product.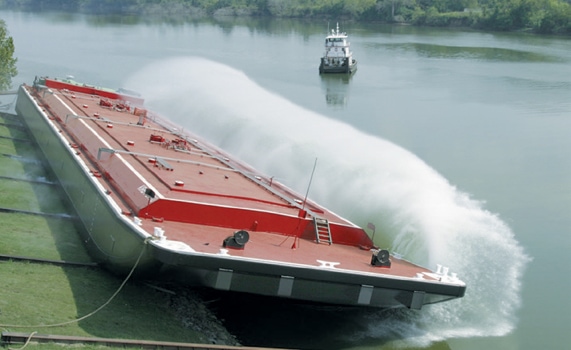 Barges & Marine Hardware
Arcosa Marine is a manufacturer of hopper, tank, and deck barges, as well as fiberglass barge covers. Arcosa Marine serves a diverse set of commodities including dry products, liquids, and other bulk cargo with a proven ability to deliver products at a rate the industry demands. Operating under the NABRICO® brand, Arcosa Marine provides a full line of deck hardware including hatches, castings, and winches for all types of vessels and dock facilities.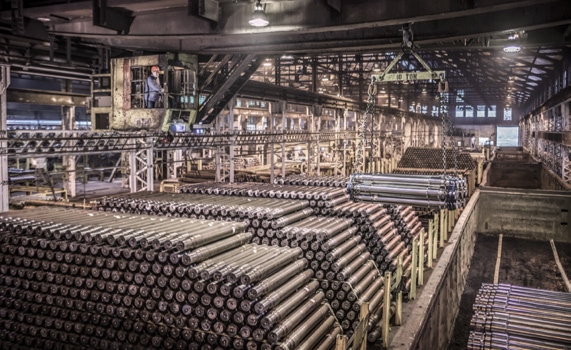 Transportation Components
Operating under the brands McConway & Torley, Standard Forged Products, and McKees Rocks Forging, Arcosa Transportation Components serve rail, mining, and other infrastructure-related industries. The primary product lines include railcar coupling devices, railcar axles, and circular forgings.
Arcosa Marine operates manufacturing facilities located on inland waterways in the South and Midwest, enabling rapid delivery to our customers. We are always updating our equipment, training our workforce, and enhancing our production processes to ensure we continue to lead.
Arcosa Marine, operating under the brand NABRICO®, started building bridges in 1902 and built its first piece of floating equipment for the U.S. Corps of Engineers in 1915. Our experience, engineering, and nautical expertise go into every piece of equipment built today.
Arcosa Transportation Components are uniquely capable to deliver value to customers through modernized and proven foundries, dedicated forging equipment, and specialized intellectual property. Arcosa Transportation Components operate under the brands McConway & Torley, Standard Forged Products, and McKees Rocks Forging.